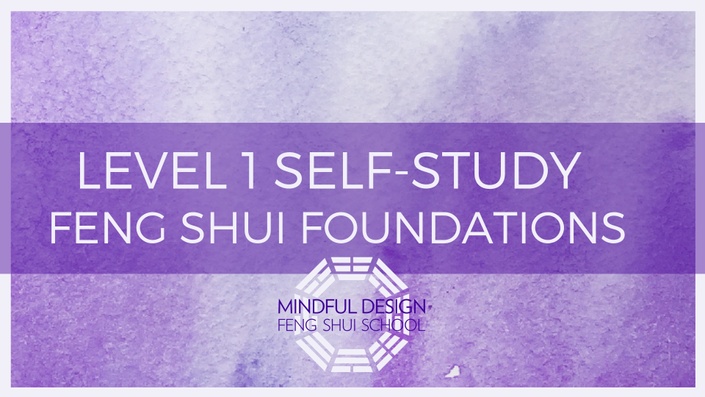 Level 1 Feng Shui Foundation: Self-Study
Your foundation to the transformational practice of Feng Shui
Mindful Design is a new way to learn feng shui. Our a unique training program takes an holistic approach to learning the art of feng shui design. Mindful design is about becoming aware, and attentive, to the energy around you: both inner and outer qi. It is about promoting a better way of living and creating sacred spaces that support, and nourish.
Level 1 Mindful Design: Feng Shui Foundation
An intensive introduction to a transformational practice. The focus of Level 1 Feng Shui Foundations is to teach you the basic principles, while also demonstrating the transformative power of the practice: five modules that take you from the feng shui bagua map to space clearing. This intro level is an excellent standalone course for those interested in dipping a toe in feng shui waters.
MODULE 1: It's all about the energy: Intro to feng shui and the lineage of BTB
MODULE 2: Feng Shui Design: intro to adjustments, five elements, the bagua...
MODULE 3: Clearing & Cultivating Your INNER Qi: personal qi clearings and practices
MODULE 4: Nine Star Ki Numerology: intro to this insightful feng shui astrology method
MODULE 5: Clearing Your Space: focus OUTER qi and BTB space clearing methods
NOTE: WHEN YOU ENROLL FOR THIS COURSE YOU ARE SIGNING UP FOR LEVEL 1 SELF-STUDY ONLY. IF YOU WANT TO BECOME A CERTIFIED MINDFUL DESIGN FENG SHUI CONSULTANT YOU MUST COMPLETE LEVEL 1 & LEVEL TUTORIALS & LEVEL 2 . LEARN MORE ABOUT THE FULL CERTIFICATION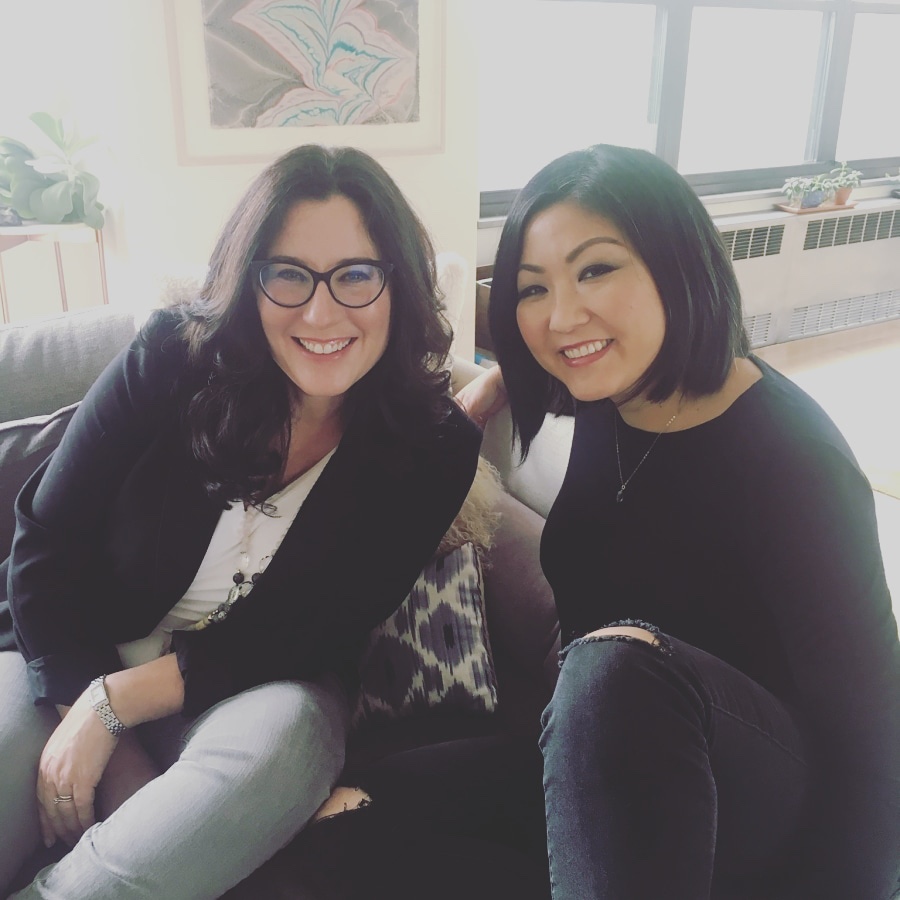 YOUR TEACHERS

Laura Morris and Anjie Cho are the founders of the Mindful Design Feng Shui School. Together they have over two decades of experience designing harmonious spaces for their clients in their successful design businesses. Through their articles, books, workshops, videos, TV appearances, and consultations, Laura and Anjie have guided thousands of people to shift their energy and revitalize their living spaces.

Laura is a certified Feng Shui consultant, interior decorator, and artist. She was the Feng Shui expert on the CBC's popular lifestyle show Steven & Chris, and is also the author of Creating Change: 27 Feng Shui Design Projects to Boost the Energy in your Home. She sits as the Board Chair of the International Feng Shui Guild.
Anjie is a certified Feng Shui consultant, licensed architect, and assistant teacher in the Shambhala lineage. She is also the author of the upcoming book of Holistic Spaces: 108 Ways to Create a Mindful and Peaceful Home. She's a regular blog contributor to MindBodyGreen and Inhabitat.com and has been featured in dozens of publications including: Dr. Oz Magazine, the L.A. Times and BuzzFeed