Mindful Design Feng Shui School
is honored to offer a new
advanced
feng shui studies program
Pure Professor: Journey to Mastery
the advanced teachings of
Katherine Metz
A SELF-STUDY COURSE WITH LIVE CALLS

Course starts October 2023

A note from Katherine Metz
about Pure Professor: Journey to Mastery

"From theory to practical use, we will explore the gifts given to us by H. H. Grandmaster Professor Lin Yun. His teachings are now complete. Yet, like the sun and the moon, they continue to nourish us - never to be diminished. 
Your participation will tap you into the endless source of light and energy as it flows through all those who listen well. 
Please join us for these special teachings. To gather together is our greatest gift."
-- Katherine Metz

Pure Professor
is for experienced feng shui practitioners who would like to deepen their knowledge of Black Sect feng shui. In this program you will gain access to Katherine's exclusive archive of Professor's teachings, as well as her 40 years of experience.
Each volume is a robust and carefully curated collection of documents, audio and video files that tells a feng shui story. 
THIS IS A SELF-STUDY COURSE (LIFETIME ACCESS) WITH LIVE Q&A CALLS
Each month Katherine Metz and Anjie Cho will co-teach with two live calls to discuss the material, ask questions and review each volume. 
With Katherine and Anjie's guidance,
Pure Professor
will guide practitioners to develop their craft and sharpen their skills with the knowledge that the information comes directly from our Black Sect lineage and our master H.H. Grandmaster Professor Lin Yun. 
Program prerequisites
Completion (or concurrent studies with Level 2) of the

Mindful Design Feng Shui Certification

program: Levels 1 & 2

Completion of a comparable feng shui certification or long term studies with a qualified BTB feng shui teacher
Who can join the program
Any

Mindful Design School

program graduate

Experienced Black Sect feng shui (BTB) practitioners

Graduates of a comparable feng shui program
*feng shui practitioners who have graduated from other Black Sect (BTB) programs must apply to be considered for this program. apply here

What you receive each month
SELF STUDY:
Each month you will receive a package of carefully curated documents, audio and/or video files

LIVE Q&A:
Access to two 1-hr live Zoom calls with Katherine and Anjie
Calls are scheduled on the second and fourth Wednesdays of each month from 2:30-3:30pm Eastern time
All classes will be recorded and available

STUDENTS RECEIVE LIFETIME ACCESS

Is there a live component?
Yes, the self-study course is supported by two live calls each month along with self-study materials to review at your own pace. You will review the materials provided each month on your own and bring your questions and review the monthly content together with Katherine and Anjie. 

How long is the course? 
Pure Professor is an on-going advanced studies course that drips on the first of each month. Students enroll each year with a 12 month commitment.
Year 1: Black Tortoise starts October 2023
After completion of each year practitioners receive an Advanced Feng Shui Studies certificate
Students can choose to study beyond one year:
Black Tortoise Year 1 begins 2023
White Tiger Year 2 begins 2024
Green Dragon Year 3 begins 2025
Red Phoenix Year 4 begins 2026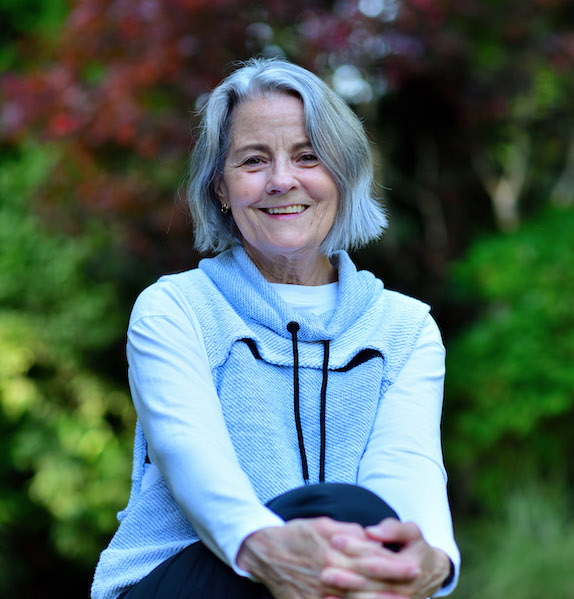 Katherine Metz
Mindful Design Feng Shui School is delighted to welcome Feng Shui Master Teacher Katherine Metz. Katherine Metz is the founder and creator of Feng Shui Storyboard. Over the years, Katherine has chronicled His Holiness Grandmaster Professor Lin Yun's teachings as succinctly as possible. Katherine is a virtual repository of knowledge and wisdom, both ancient and modern.
She now expertly shares her first-hand account of 25 years of Professor's teachings and over 40 years of experience as a practitioner, teacher, and mentor. Her quiet presence and nuanced writings continue to educate and inspire students and practitioners around the world.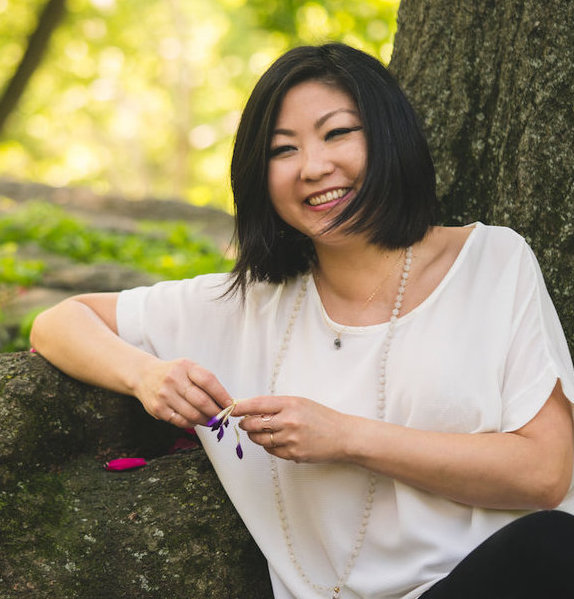 Anjie Cho
Mindful Design School's co-founder Anjie Cho will be co-teaching Pure Professor alongside Katherine Metz. Anjie is a teacher of dharma arts and meditation and the author of two books: Mindful Homes and Holistic Spaces. She's the feng shui expert at The Spruce, and has been featured in dozens of publications including the New York Times and Buzzfeed. Anjie co-hosts the Holistic Spaces podcast with Laura Morris. Anjie is a New York State Registered Architect, a graduate in Architecture from the University of California at Berkeley, LEED Accredited Professional, and certified feng shui consultant from the BTB Feng Shui Masters Training Program.

Be sure to sign up for
the Mindful Design Newsletter
to stay updated
Join our Mindful Design School email list ---> CLICK HERE

Watch the info session to learn more

"I listened carefully for over twenty-five years, and with each and every meeting, Professor's teachings were broader and deeper. To this day, I continue to be inspired by his desire to share all that he knew."
Katherine Metz