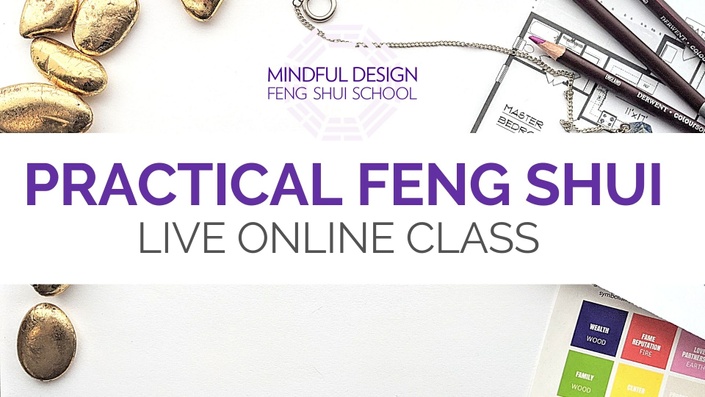 Practical Feng Shui: Live Online Workshop September 1
Get a live Feng Shui reading from Anjie & Laura
SOLD OUT

You'll leave the workshop with simple ways to adjust the vibration of your home,
focusing overall on your career and finding your path in life.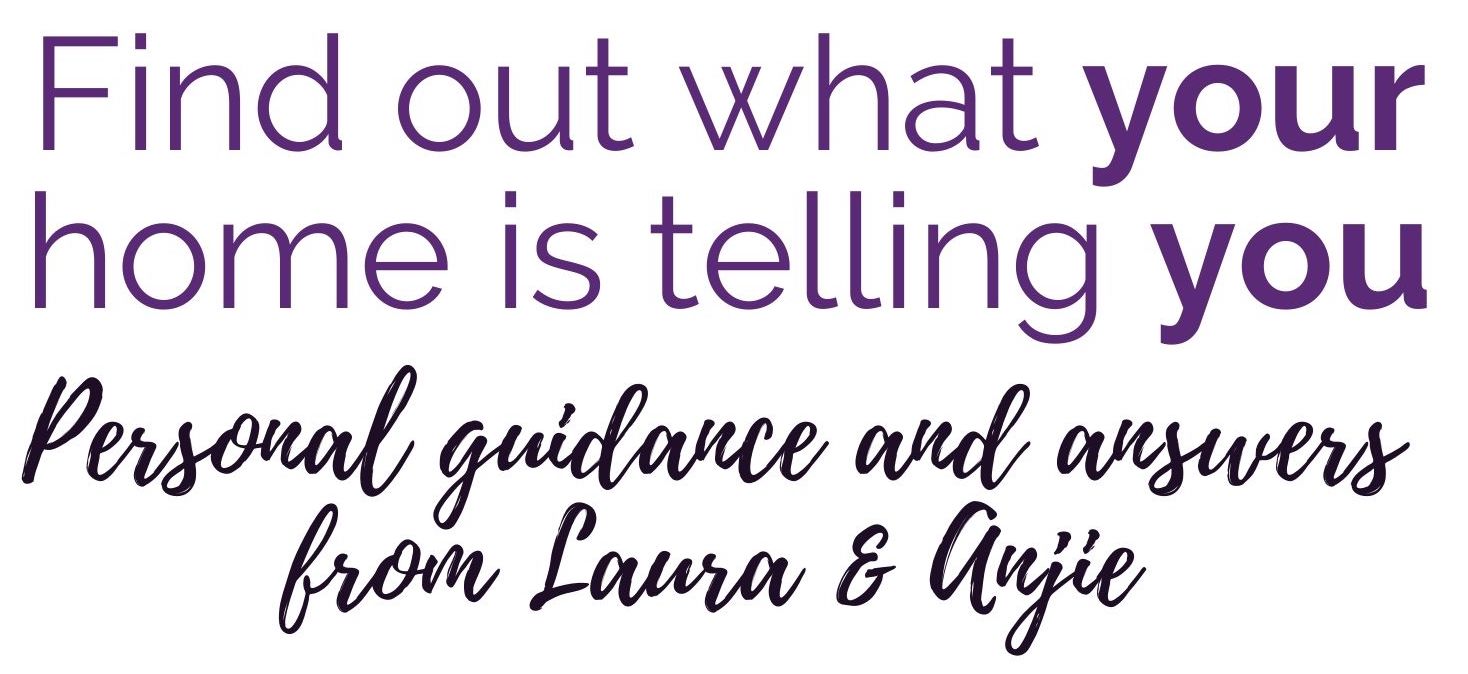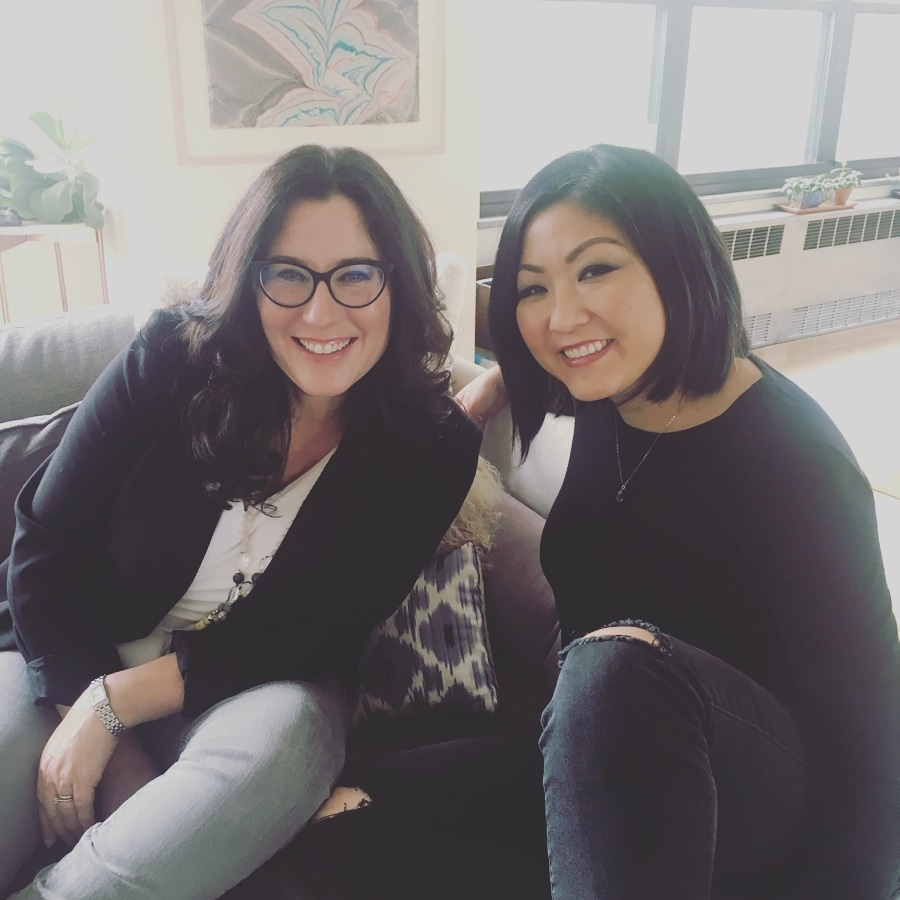 Laura Morris and Anjie Cho are the founders of the Mindful Design Feng Shui School. Together they have over two decades of experience designing harmonious spaces for their clients in their successful design businesses. Through their articles, books, workshops, videos, TV appearances, and consultations, Laura and Anjie have guided thousands of people to shift their energy and revitalize their living spaces.
Laura is a certified Feng Shui consultant, interior decorator, and artist. She was the Feng Shui expert on the CBC's popular lifestyle show Steven & Chris, and is also the author of Creating Change: 27 Feng Shui Design Projects to Boost the Energy in your Home. She sits as the Board Chair of the International Feng Shui Guild.
Anjie is a certified Feng Shui consultant, licensed architect, and dharma arts teacher. She is also the author of Holistic Spaces: 108 Ways to Create a Mindful and Peaceful Home. She's the feng shui expert at the Spruce and has been featured in dozens of publications including: The New York Times, MindBodyGreen and BuzzFeed.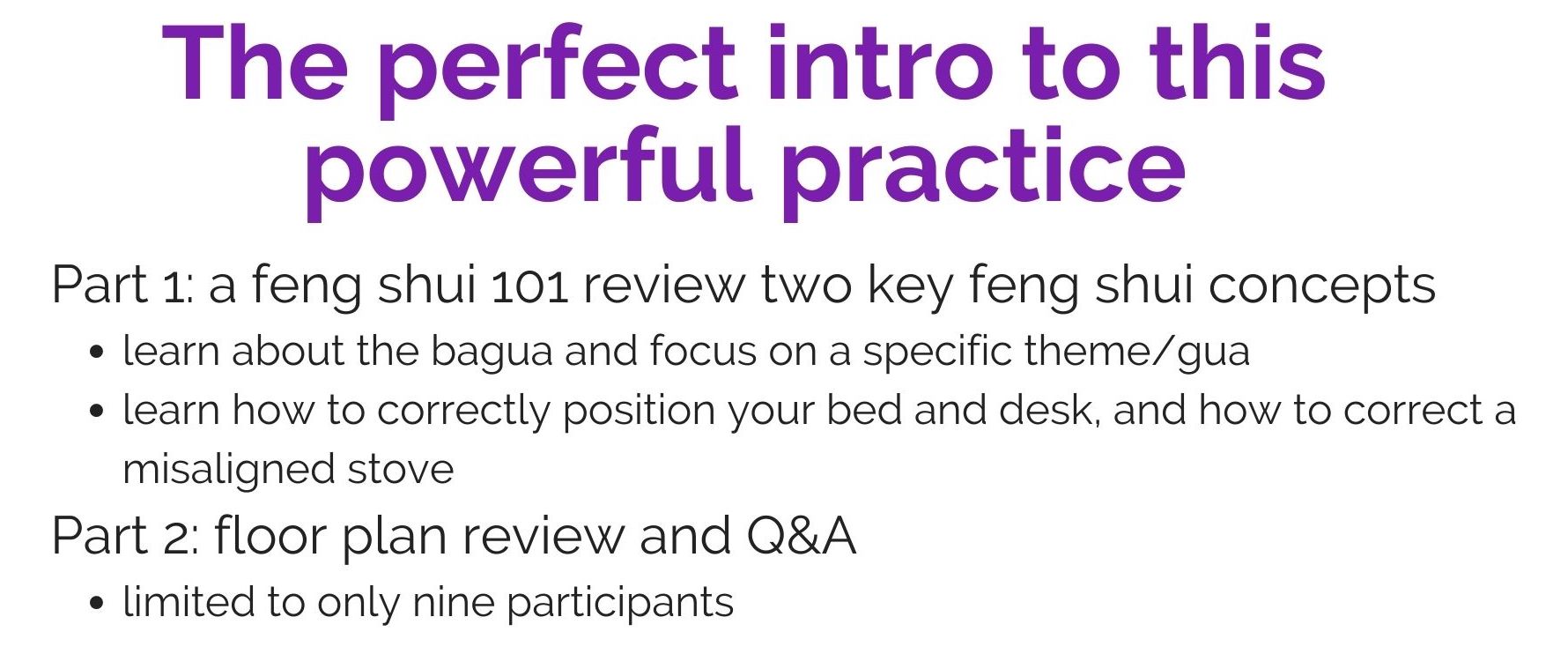 Wednesday, September 1
7-8 pm EST
ALL SALES FINAL
SOLD OUT
"Anjie & Laura are amazing! In Practical Feng shui, they looked at my floor plan and knew right where my qi was off and how it impacted my life. So grateful for the experience! I don't think I've been the same since that workshop... and for the better!"
- Kimberly T., Skin Amore Skincare Studio
Notes:
Participants receive 3-5 minutes live with Anjie or Laura to review their plan or ask a question LIVE only.
Questions can be asked live on the call, ONLY.
Participants are asked to submit ONE to-scale floor plan of either their main floor, bedroom or office 48 hours before the program.
The email and instructions for submitting floor plans are explained further in this courses modules. Once you enroll, go to "Getting Started" in this course.
A recording of the workshop will be available for all participants in your mindfuldesignschool.teachable.com account, expires in one week after the class (no exceptions).
This course is closed for enrollment.