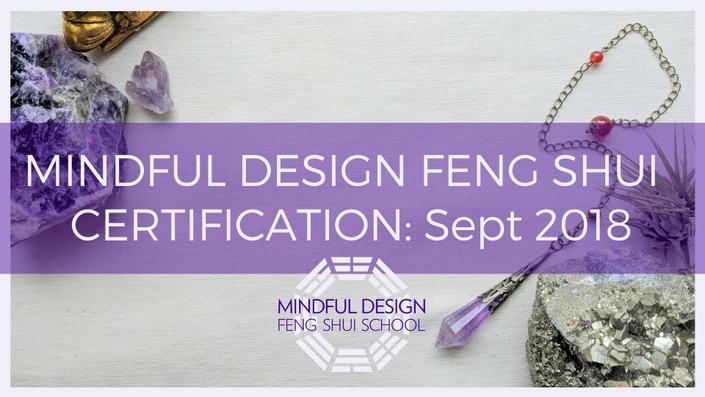 Class of Spring 2019 Mindful Design Feng Shui Certification Program
Full Certification Program Fall 2018 - Spring 2019
Enroll in Course
Energy. Meditation. Sacred Space.
Mindful Design is a new way to learn feng shui. Our a unique training program takes an holistic approach to learning the art of feng shui design. Mindful design is about becoming aware, and attentive, to the energy around you: both inner and outer qi. It is about promoting a better way of living and creating sacred spaces that support, and nourish
A balance of intuition, knowledge and lineage, is the foundation of an effective holistic practitioner. The Mindful Design Feng Shui Certification Program teaches you the methods, tools, and skills to channel your intuition through. Our goal is to empower our students to help others live a clearer, purpose driven life. Clear, confident, and energy aware.
Learn how to inspire others to live a more mindful life with feng shui.
The Mindful Design Certification Program

By enrolling in the certification course you have made a commitment to complete the full certification program. And as a student in the full certification you will have access to both Level 1 and Level 2 on our school platform.
---
Mindful Design Level 1: Feng Shui Foundation
An intensive introduction to a transformational practice. The focus of Level 1 Feng Shui Foundations is to teach you the basic principles, while also demonstrating the transformative power of the practice: five modules that take you from the feng shui bagua map to space clearing. This intro level is an excellent standalone course for those interested in dipping a toe in feng shui waters. It is a required foundation for those choosing to pursue the full certification. Bonus: everyone in the course who submits drawings, will have their floor plan reviewed in the Live Case Study Group Sessions*.
Course and module breakdown 2-day live online intensive: 5 modules + Live Case Study Group Sessions + Private Facebook group
MODULE 1: It's all about the energy
MODULE 2: Feng Shui Design
MODULE 3: Clearing & Cultivating Your INNER Qi
MODULE 4: Nine Star Ki Numerology Intro: The Basics
MODULE 5: Clearing Your Space: OUTER qi
*specific floor plan submission requirements need to met to be reviewed i.e. date to be submitted. If you want your floor plan to be reviewed and discussed you will submit it to Laura by no later than September 28th.
---
Mindful Design Level 2: Core Feng Shui

In Level 2 we dive deeply into the tools and techniques of mindful design, both practical and transcendental. The focus of the 9 module Mindful Design program is hands-on and constructive. You will learn skills such as how to read detailed floor plans. We will teach you how to interpret the energy of a space through design details, color, and layout. You will also explore the mysterious and powerful transcendental side of Black Sect feng shui, building on what we began in Level 1.
You choose your advanced study and concentration. Level 2 entails an area of focus. 1) Feng Shui Design you expand your knowledge of feng shui interior design, creating an original mindful design complete with concept board and space plan. 2) Feng Shui Energy: you will delve more deeply into powerful personal qi transformations, expanding on meditations and mantras, focusing on helping others to shift their qi.
By the end of Level 2 you will have an understanding of how to read a client's energy, and adjust a space using simple feng shui cures and techniques.
Prerequisites to enroll in Level 2: Level 1 Feng Shui Foundations, including case study on your own floor plan and tutorials
Course and module breakdown 9 Weeks: 8 Modules (8 Core and 1 Specialization) + Weekly live webinars + One-on-One Case Study session + Private Facebook group
MODULE 1: Feng Shui approaches and schools. Reading floor plans and technical drawings
MODULE 2: Design features and feng shui Part 1
MODULE 3: Cures, adjustments and blessings Part 1
MODULE 4: Mindful design & the five elements
MODULE 5: The I Ching and the bagua
MODULE 6: I Ching divination
MODULE 7: Design features and feng shui Part 2
MODULE 8: Cures, adjustments an blessings Part 2
MODULE 9: The big picture: pulling it together
YOUR FENG SHUI FOCUS: Expanding on one of two specializations. Feng Shui design (decorating and design focused) or Feng Shui Energy (personal qi, divination and meditation focus).
Certification in Mindful Design & Feng Shui: Completion of Level 1 and 2 coursework, Level 1 group case study tutorials, Level 2 client case studies and the specialization project.
---
COURSE DATES & TIMES:
Level 1 LIVE IMMERSIVE online lecture and foundational training (12 hrs)
Saturday, September 29h & Sunday, September 30th, 2018
Level 1 Case Study Review Sessions (8 hrs) (attendance of all case study sessions requirement for certification) Oct 2 , Oct 16, Oct 23, Nov 6 (all sessions 7:00 pm ET)
Level 2 Online lectures and training (25 hrs): 9 week course begins JANUARY 2019
Courses Included with Purchase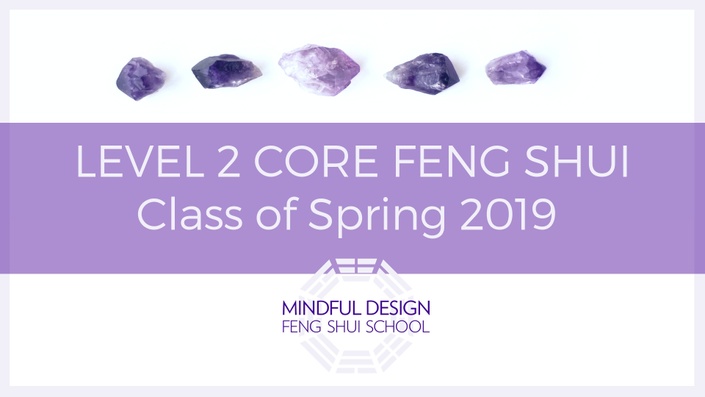 Class of Spring 2019 Level 2 Mindful Design: Core Feng Shui
Dive deeply into Feng Shui design methods, tools, and techniques.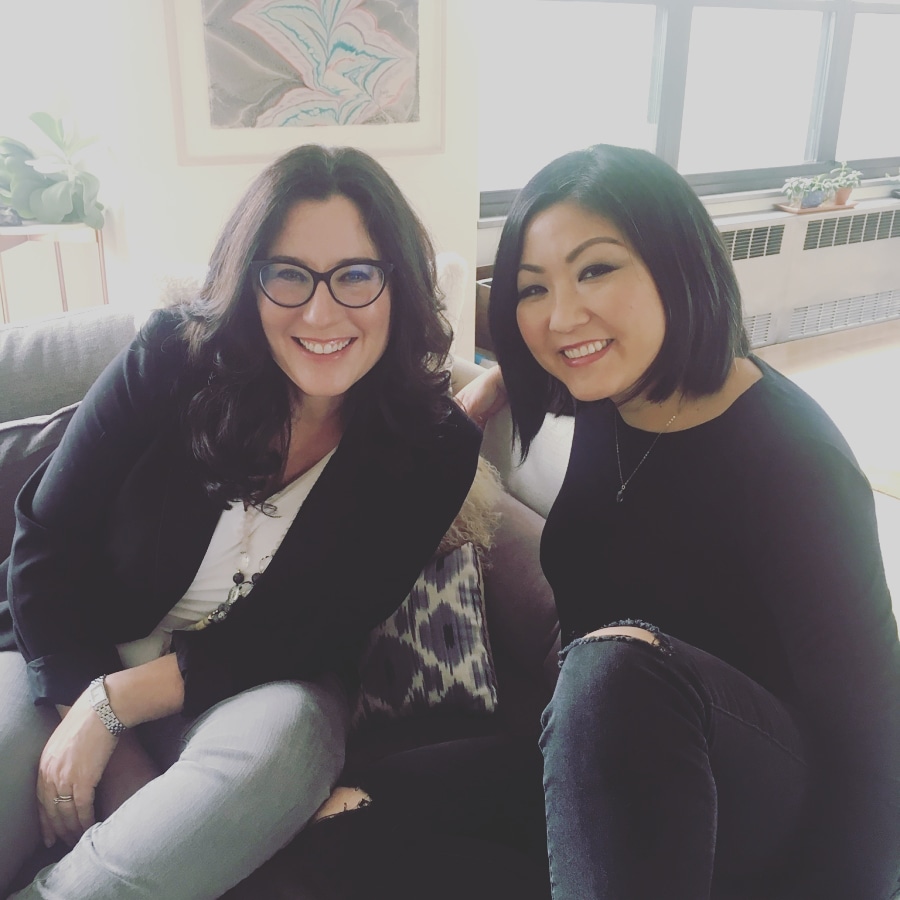 $2,160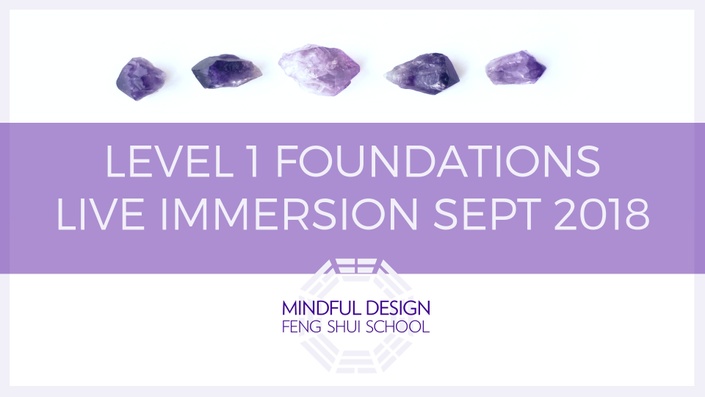 Class of Spring 2019 Level 1 Mindful Design: Feng Shui Foundation
An immersive introduction to the transformational practice of Feng Shui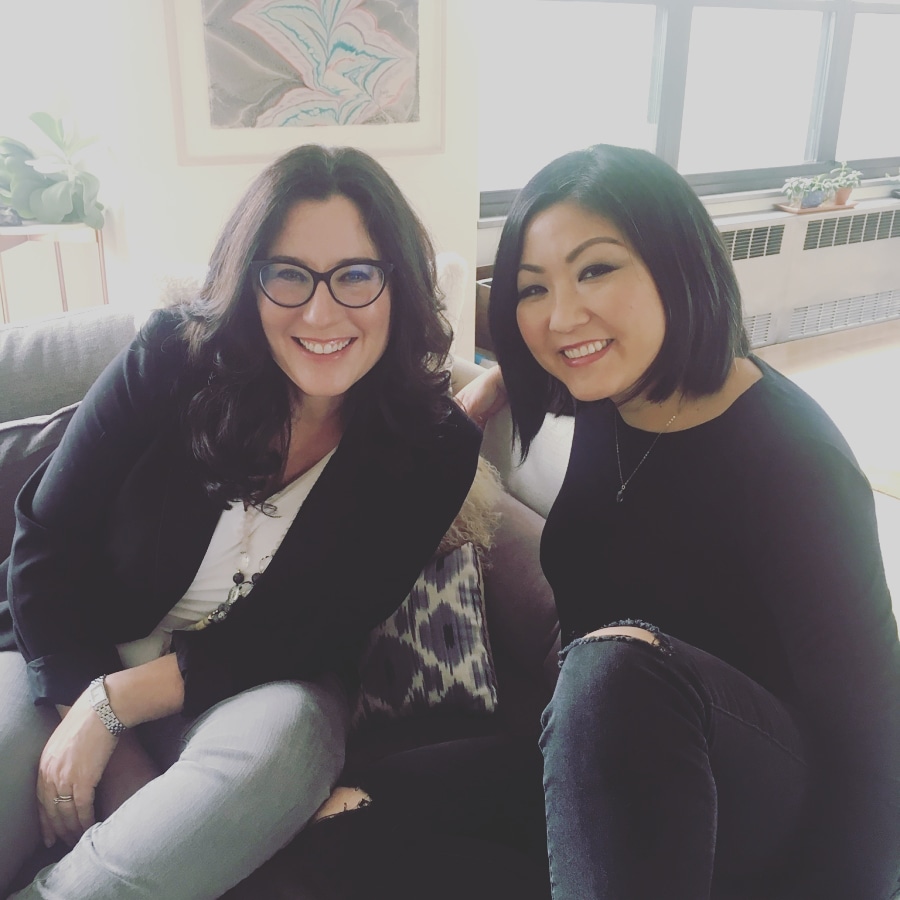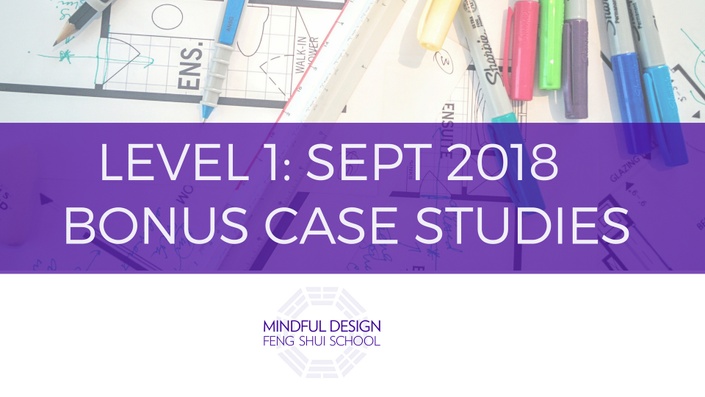 Class of Spring 2019 Feng Shui Case Study Tutorials
For Class of Spring 2019 Students Only: Live Sessions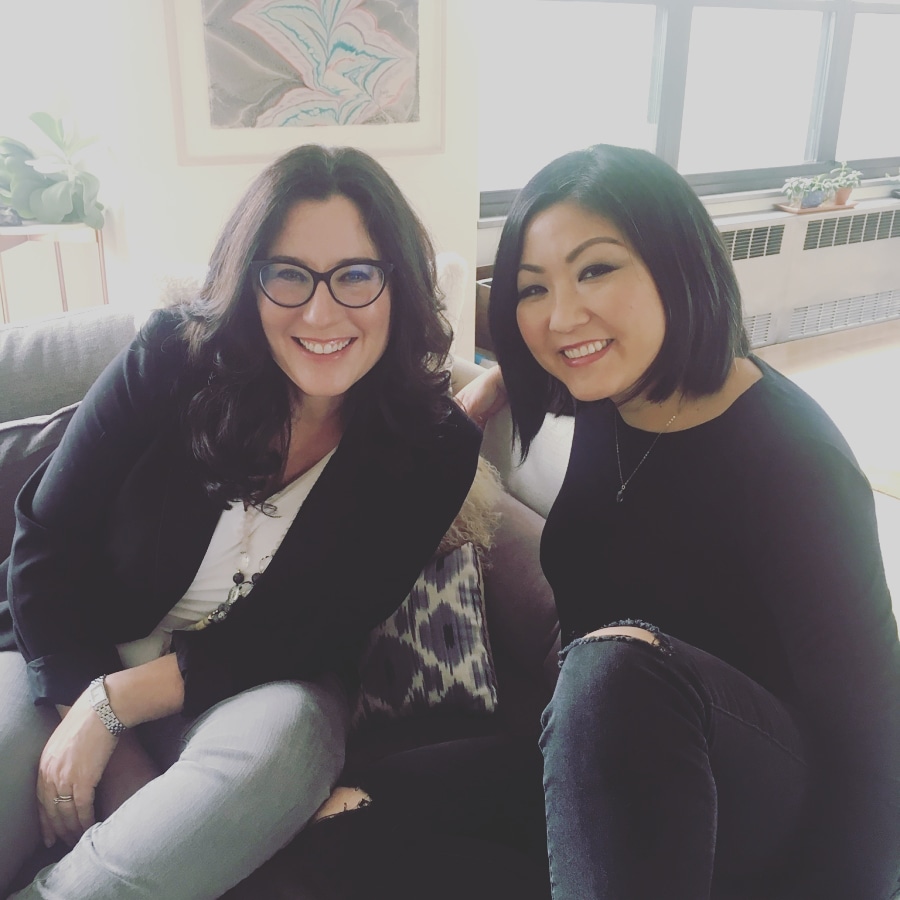 Original Price: $2,160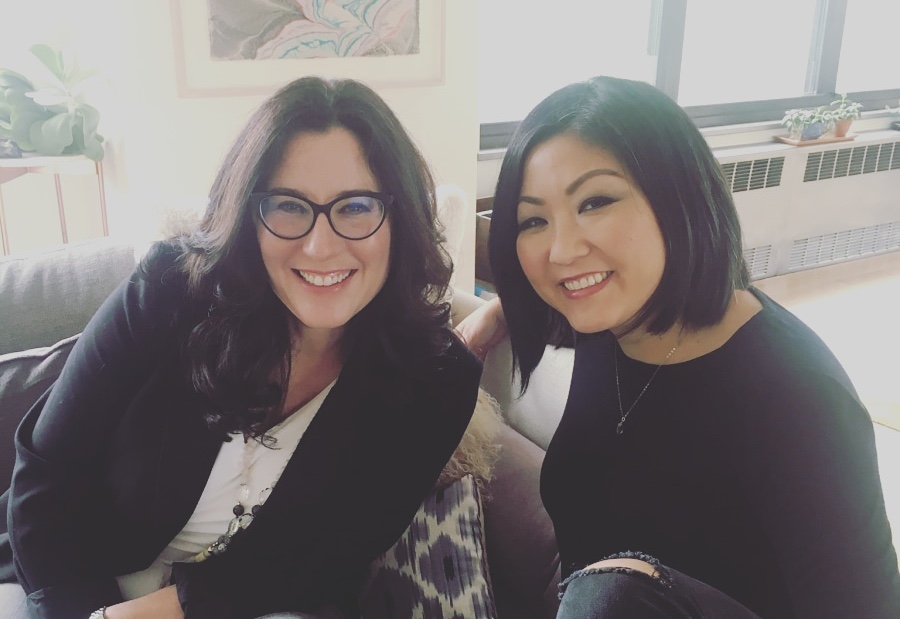 YOUR TEACHERS

Laura Morris and Anjie Cho are the founders of the Mindful Design Feng Shui School. Together they have over two decades of experience designing harmonious spaces for their clients in their successful design businesses. Through their articles, books, workshops, videos, TV appearances, and consultations, Laura and Anjie have guided thousands of people to shift their energy and revitalize their living spaces.

Laura is a certified Feng Shui consultant, interior decorator, and artist. She was the Feng Shui expert on the CBC's popular lifestyle show Steven & Chris, and is also the author of Creating Change: 27 Feng Shui Design Projects to Boost the Energy in your Home. She sits as the Board Chair of the International Feng Shui Guild.
Anjie is a certified Feng Shui consultant, licensed architect, and assistant teacher in the Shambhala lineage. She is also the author of the upcoming book of Holistic Spaces: 108 Ways to Create a Mindful and Peaceful Home. She's a regular blog contributor to MindBodyGreen and Inhabitat.com and has been featured in dozens of publications including: Dr. Oz Magazine, the L.A. Times and BuzzFeed