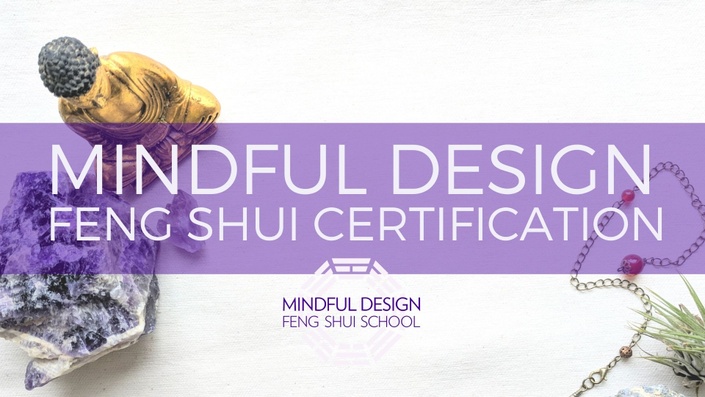 Mindful Design Feng Shui Certification Program Spring 2022
Class of Spring 2022: Sept 2021 - Mar 2022
There is still time to join! Get the Level 1 Feng Shui Foundations recordings and join the live Wednesday night classes with your cohort
Mindful Design is a new way to learn feng shui. Our unique live and online training program takes an holistic approach to learning the art of feng shui. Mindful Design is about promoting a better way of living and creating sacred spaces that support and nourish.
We believe that a balance of knowledge and intuition, while honoring the wisdom of the lineage, is key to becoming an effective feng shui practitioner. The Mindful Design Feng Shui Certification Program teaches you the methods, tools, and skills of this transformational practice. Our goal is to empower our students and graduates to become informed, confident, and energy aware. In doing so they learn how to inspire others to live a more mindful life with feng shui.
This course is closed for enrollment.
The Mindful Design Certification Program
Our program is taught online live, in real-time!
An immersive 100+ hr (six month) Feng Shui mentorship program
The Mindful Design Feng Shui certification program is completely live and online, where students study with Anjie and Laura in real time. In Level 1 we begin our new certification class with an immersive live weekend, followed by ten live weekly class sessions; this allows students to gain a solid feng shui foundation. Students then move into Level 2, eleven weeks of interactive live online sessions covering the more in-depth Black Sect feng shui material.
This is program is for beginners as well as feng shui experts. No prior experience with feng shui is required.
Mindful Design Level 1: Feng Shui Foundation
An intensive introduction to a transformational practice. The curriculum for Level 1 is a mix of live classroom lectures with experiential case study sessions. The focus of Level 1 Feng Shui Foundations is to teach you the basic principles of feng shui, while also demonstrating the transformative power of the practice: five modules that take you from the feng shui bagua map to space clearing. After the intensive weekend session, students move on to the weekly evening case study sessions. Each week Laura and Anjie will review students home's in mini Feng Shui consultations.
Course and module breakdown level 1: 2-day live lecture sessions of 5 modules + 10 weekly live sessions + weekly small groups + Private Facebook group
WEEKEND INTENSIVE LIVE CLASS SESSIONS:Session Dates HERE
MODULE 1: It's all about the energy: Intro to feng shui and the lineage of BTB
MODULE 2: Feng Shui Design: intro to adjustments, five elements, the bagua...
MODULE 3: Clearing & Cultivating Your INNER Qi: personal qi clearings and practices
MODULE 4: Nine Star Ki Numerology: intro to this insightful feng shui astrology method
MODULE 5: Clearing Your Space: focus OUTER qi and BTB space clearing methods
WEEKLY LIVE SESSIONS
WEEKLY SMALL GROUPS

---
Mindful Design Level 2: Core Feng Shui

In Level 2 students dive deeply into the tools and techniques of feng shui and mindful design, both practical and metaphysical. The focus is hands-on and constructive. You will learn skills such as how to read detailed floor plans. We will teach you how to interpret the energy of a space through design details, color, and layout. You will also explore the powerful transcendental side of Black Sect feng shui, building on what we began in Level 1
By the end of Level 2 you will have an understanding of how to read a client's energy, and adjust a space using simple feng shui cures and techniques.
Course and module breakdown level 2: 11 Weeks: 9 Modules of Weekly live lectures with Laura & Anjie + Weekly small groups + Auditing 8 live client consultations with Laura & Anjie's clients + Private Facebook group
WEEKLY LIVE CLASSES:
MODULE 1 Reading floor plans & design details
MODULE 2 Bagua expanded
MODULE 3 Interior feng shui adjustments
MODULE 4 Exterior feng shui adjustments
MODULE 5 Five elements expanded
MODULE 6 Divination
MODULE 7 Abundance and feng shui
MODULE 8 Feng shui for career/workplace
MODULE 9 Review + Q&A

Audit 16 hours of Live REAL Client Consultations with Anjie & Laura
In total, the feng shui certification program runs over six months with 100+ hours of live teaching, from May-Nov (fall graduating class) or Sept-Mar (spring graduation class).
All classes are taught live. Classes are recorded with life-time access.
Experiential learning and real-life consultations
Included with this program: students will audit and attend 8 live feng shui consultations by Laura and Anjie with actual clients. In these consultations students will see how the feng shui material they are learning is applied in real-life client situations. Students observe first-hand how feng shui practitioners co-create, guide and hold space for clients who are looking to improve the energy in their homes and lives.
Graduation requirements
Conduct two client consultations: students must complete two client consultations in order to complete their certification. The teachers will guide students as they prepare; this ensures that students feel confident and empowered when they meet one-on-one with their first feng shui clients.
Your feng shui project: a fun and engaging part of the program, the feng shui project is a short presentation given by the student to their teachers and cohort. The objective of this ten-minute presentation is for students to explore an aspect of feng shui more deeply, as well as allowing students to practice their presentation skills.
Connecting with your cohort and community
When you join the Mindful Design certification program you also become part of a bigger community. To foster this, students are placed in smaller breakout groups where they meet weekly to review and discuss the material they are learning. These small study groups allow students to connect further with their fellow classmates and cohort.
Enrollment is limited to 27 students because Anjie & Laura work individually with each student.
Post-graduate & Business Building support
Graduates are invited to join Laura and Anjie's weekly mentoring and mastermind group Mindful Design's Collaboration Community. This weekly class is exclusively for Mindful Design students and alumni.
Review all your feng shui questions and floor plans

Teach advanced feng shui adjustment

Invite our mentors to teach classes

Business building classes, examples include:

Creating a Webinar or workshop

Social media marketing

Branding

Pricing strategies
Anjie and Laura are committed to supporting their students after they graduate. Once students have completed the certification, they are invited to be highlighted on our Mindful Design consultants page.
For grads who are focused on building their businesses, we have a variety of resources to help promote them. Here are some examples of how we have promoted our students:
a guest blogger on Mindful Design Feng Shui blog

Instagram live interview with @anjiecho on @mindfuldesignschool

consultant spotlight on Mindful Design's social media like: Instagram, Facebook and Pinterest

a guest on our Holistic Spaces podcast

Instagram takeovers of

@mindfuldesignschool

listed on our website on the consultant page
Lifetime access: not only do grads and alumni have lifetime access to the recordings from their own class, they are also invited to audit all future live classes and classroom client consultations.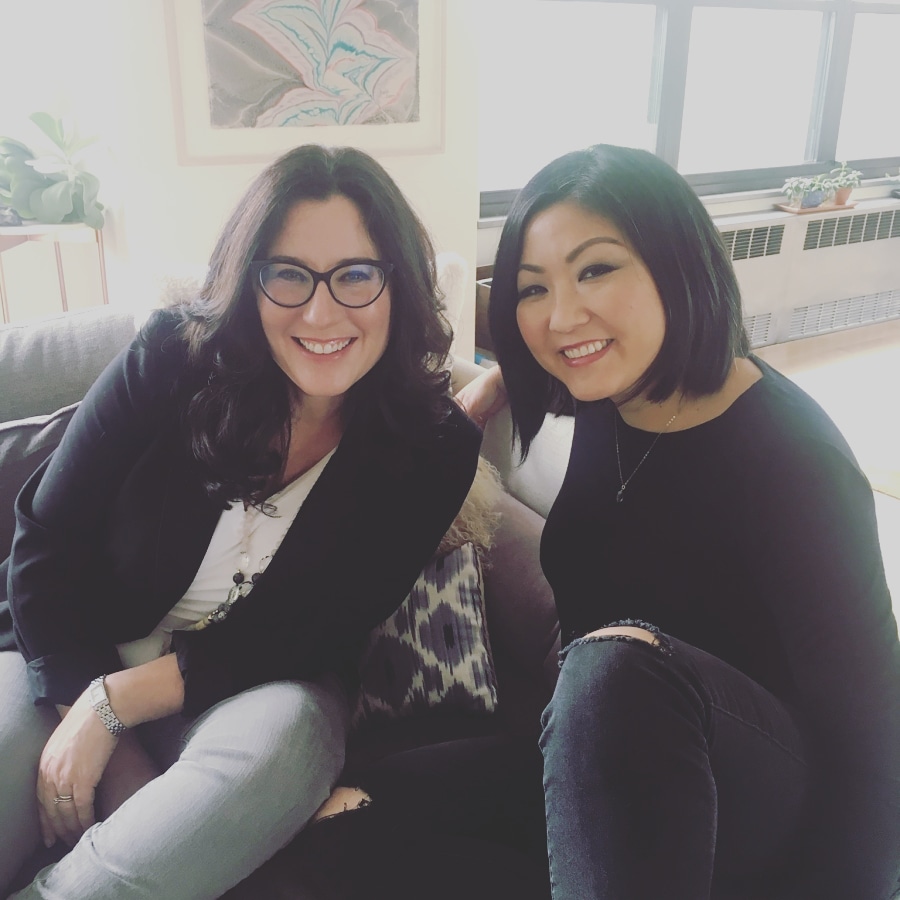 YOUR TEACHERS

Laura Morris and Anjie Cho are the founders of the Mindful Design Feng Shui School. Together they have over two decades of experience designing harmonious spaces for their clients in their successful design businesses. Through their articles, books, workshops, videos, TV appearances, and consultations, Laura and Anjie have guided thousands of people to shift their energy and revitalize their living spaces.
Laura is a certified Feng Shui consultant, interior decorator, and artist. She was the Feng Shui expert on the CBC's popular lifestyle show Steven & Chris, and is also the author of Creating Change: 27 Feng Shui Design Projects to Boost the Energy in your Home. She sits as the Board Chair of the International Feng Shui Guild.
Anjie is a certified Feng Shui consultant, licensed architect, and assistant teacher in the Shambhala lineage. She is also the author of Holistic Spaces: 108 Ways to Create a Mindful and Peaceful Home. She's the feng shui expert at the Spruce and has been featured in dozens of publications including: The New York Times, MindBodyGreen and BuzzFeed.
Don't worry if you miss any Live Classes
you can catch-up and watch the recordings! You have Lifetime access!
This course is closed for enrollment.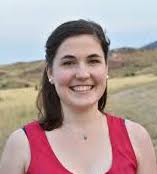 "This is one of the only online courses I've stuck with all the way to the end. It's not just a collection of content to consume like a lot of programs are—it's truly a mentorship. Anjie and Laura have so much knowledge to share, and they really encouraged us to tap into our own experiences of feng shui and cultivate our own wisdom. I deeply appreciated the opportunity to have a personal connection with my teachers as well as the other students. The format of this course allowed me to really absorb the material, so that now I can't help but connect every other practice and aspect of my life back to feng shui!"
- Maria Ramsey, Mindful Design School Grad
Course Curriculum
Welcome to the Mindful Design Feng Shui Certification Program
Available in days
days after you enroll