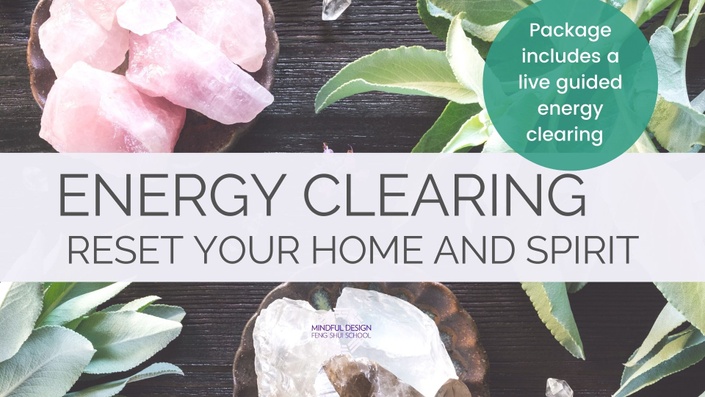 2021 Energy Clearing Package: Your Lunar New Year Reset
Year of the Metal Ox: Energy clearing workshop for your home & spirit
If you missed the live event the recording will be available
---
Let's put 2020 behind us! Anjie & Laura have created an energy clearing package. Includes a live personal energy clearing workshop done in time with the Lunar New Year!
We have pulled together powerful and uplifting energy clearing practices and meditations to clear the energy in your home and to clear your own qi

What is included in your package:
Available immediately after purchase:
VIDEO: Activate your home with Feng Shui & Crystals. Laura & Anjie show you how to use crystals in your home to activate the bagua for 2021
AUDIO: Guided meditation with Anjie - Amplify the Energy of your Home with Crystals for 2021. Anjie Cho has created a beautiful space clearing and blessing that combines the feng shui bagua map with colorful crystal visualizations
VIDEO: Your New Years Reset Journal & Checklist with Anjie. Anjie will walk you through how to get the most out of your reset journal

Downloadable journal: Your 2021 New Years Reset Journal
Downloadable checklist: Your 2021 New Years Feng Shui cleaning checklist
Live Online Workshop February 11th at noon-2pm EST:
On Lunar New Years Eve, join Laura and Anjie in a LIVE workshop including:
Welcome the Year of the Metal Ox:

a review of the zodiac animals

for 2021



the Golden Cicada Ritual: a traditional Black Sect Feng Shui personal qi clearing

Virtual Meditation: Welcoming the Wealth Gods to invite in abundance
If you can't make it live, the recording will be available to view until Feb 28th
Note: Access to Entire Course Expires on Feb 28th, 2021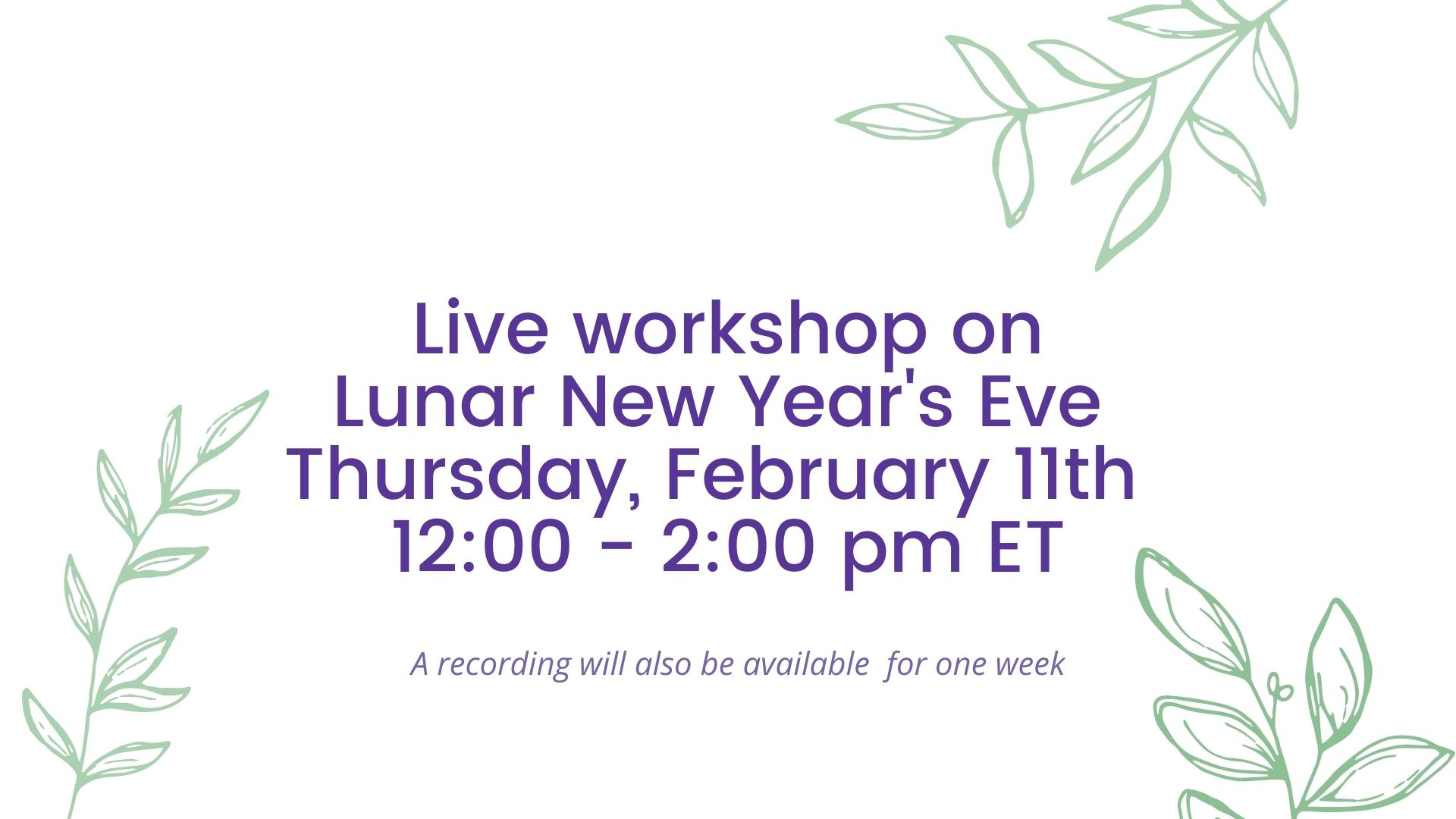 Access to Entire Course Expires on Feb 28, 2021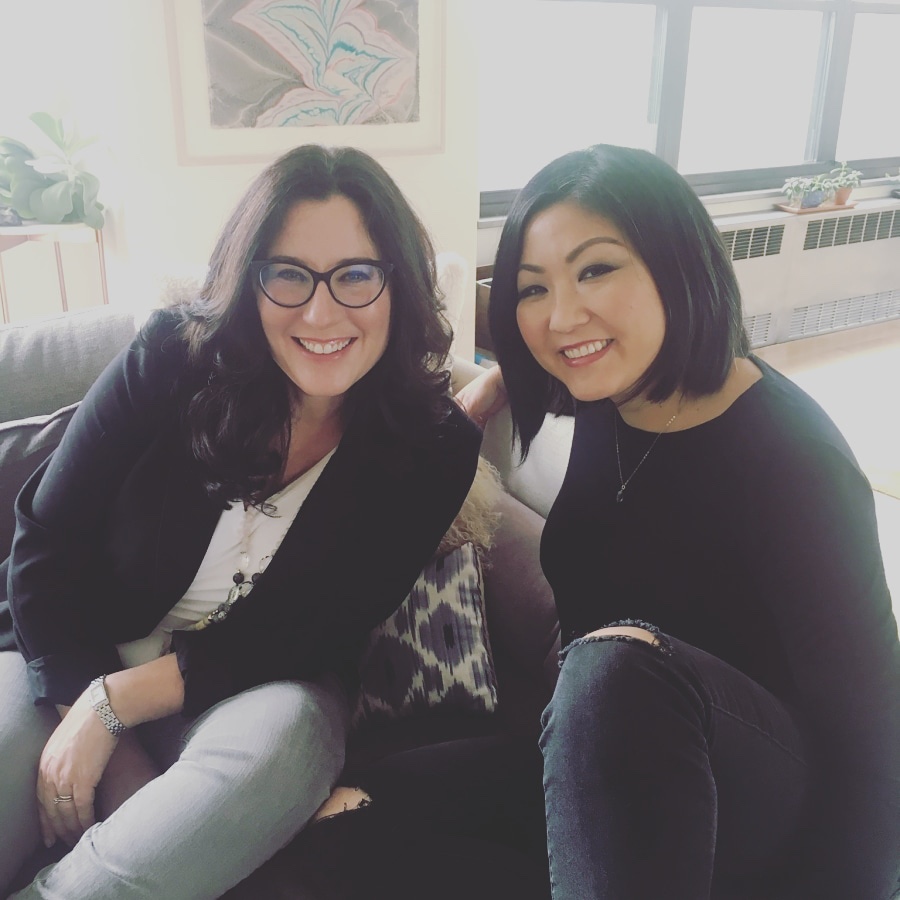 YOUR TEACHERS

Laura Morris and Anjie Cho are the founders of the Mindful Design Feng Shui School. Together they have over two decades of experience designing harmonious spaces for their clients in their successful design businesses. Through their articles, books, workshops, videos, TV appearances, and consultations, Laura and Anjie have guided thousands of people to shift their energy and revitalize their living spaces.
Laura is a certified Feng Shui consultant, interior decorator, and artist. She was the Feng Shui expert on the CBC's popular lifestyle show Steven & Chris, and is also the author of Creating Change: 27 Feng Shui Design Projects to Boost the Energy in your Home. She sits as the Board Chair of the International Feng Shui Guild.
Anjie is a certified Feng Shui consultant, licensed architect, and assistant teacher in the Shambhala lineage. She is also the author of Holistic Spaces: 108 Ways to Create a Mindful and Peaceful Home. She's the feng shui expert at the Spruce and has been featured in dozens of publications including: The New York Times, MindBodyGreen and BuzzFeed.
This New Year Reset workshop is only offered once a year, to align with energies of the New Year (both western and lunar)
This course is closed for enrollment.